UTAH ROOFING AND EXTERIOR SERVICES
Do You Have A Project We Can Help With?
Asphalt Shingles
Asphalt shingles are by far the most common roofing material installed, with upwards of 70% of homeowners opting for this material and for good reason. Asphalt shingles offer arguably the best bang for the buck out of any material.
Asphalt shingles come in two general styles: 3-tab and architectural (dimensional). 3-tab shingles are easily identified by the simple, flat, 2-d aesthetic consisting of 3 equally sized rectangles as pictured above. Architectural shingles on the other hand physically and visually pop with a 3-d effect and variable shapes as shown below.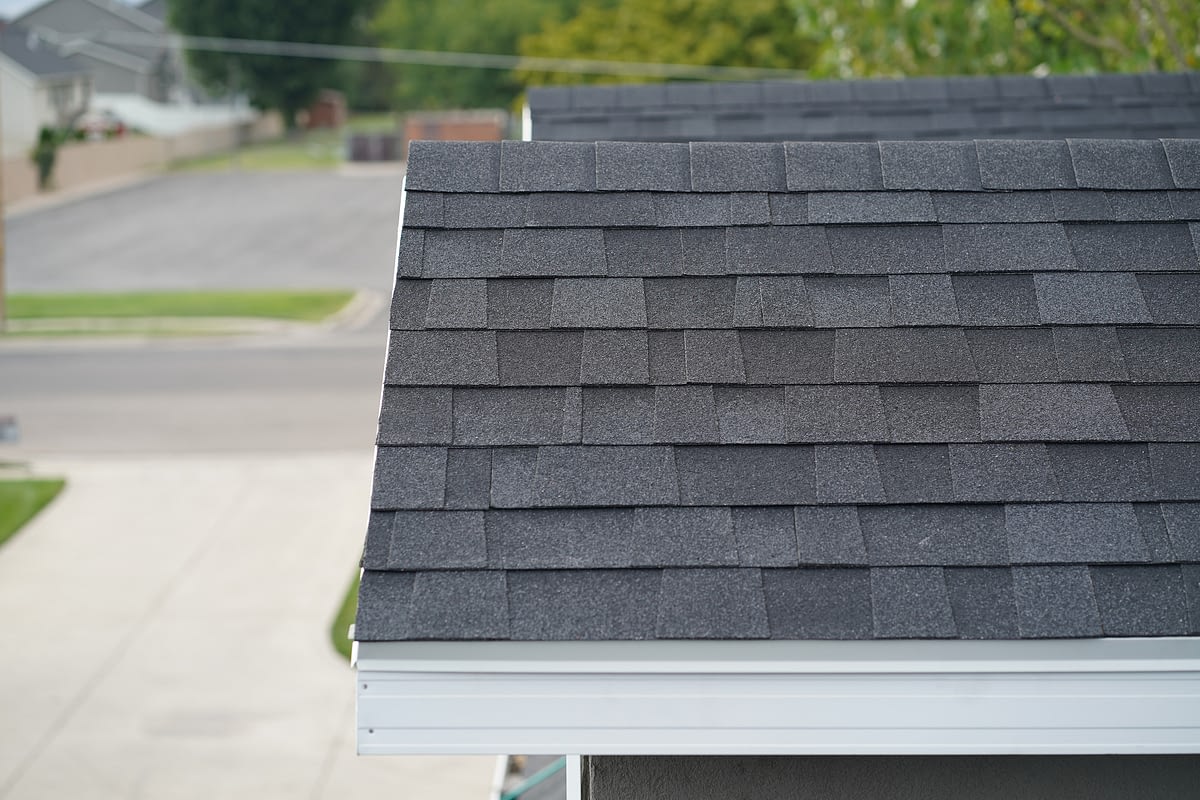 We highly recommend architectural shingles over 3-tabs. 3-tabs are cheaper in both quality and price. But for the few dollars you could save going with 3-tab over even the least expensive architectural shingle, you also get much lower durability and longevity. In fact, you can expect architectural to last 30-50% (at least 25-30 years) longer than 3-tabs.
Asphalt shingles are generally good at everything including wind, impact, water, and fire resistance, though specs will vary depending and price and manufacturer. For Utah, our preferred shingle is Owens Corning's TruDefinition Duration which offers up to 130 mph wind resistance, Class 3 impact resistance, and a 30-year warranty.
Wood Shake and Wood Shingles
Wood shake and shingles are a great option for those looking for a traditional or rustic aesthetic.
To get the most out of a wood roof we highly recommend going with shake as it is thicker and more durable than wood shingles, and, just as in the case of 3-tab vs architectural shingles, the price increase is negligible compared to the increase in performance. Wood shakes are much more wind resistance, with a rating of up to 245 mph vs 173 mph.  Both can boast up to Class 3 or 4 impact resistance.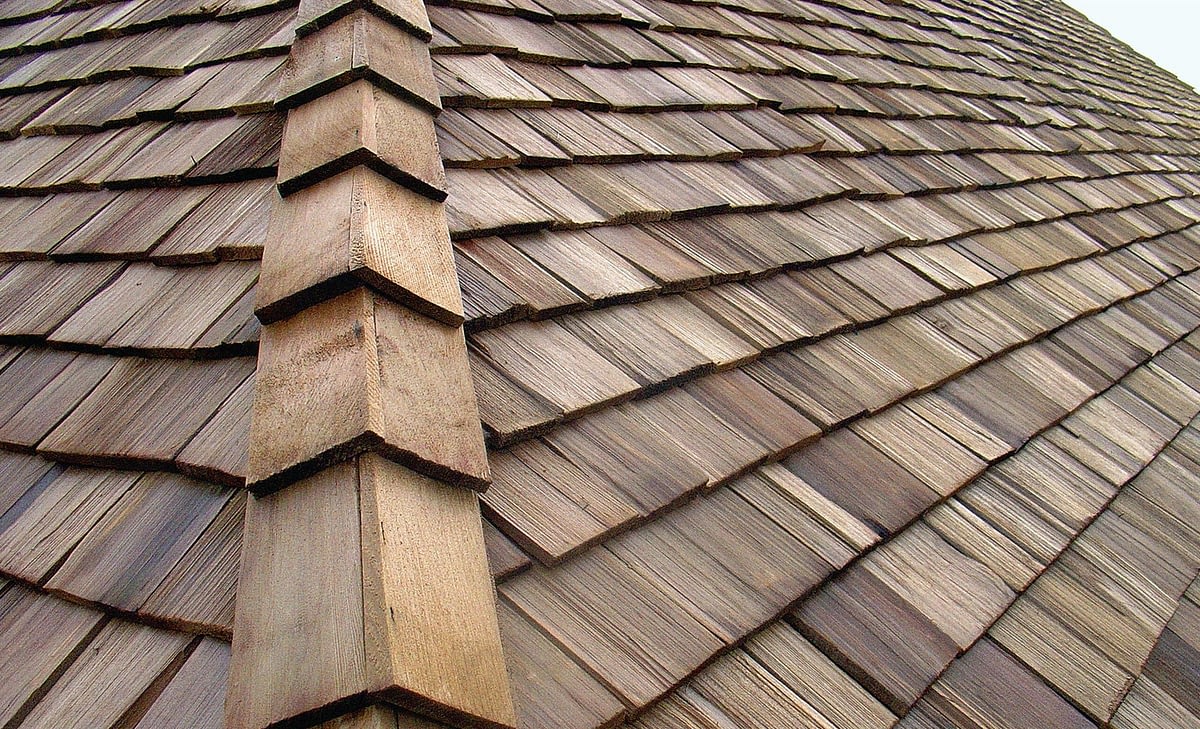 There are trade offs that come with the aesthetics and high wind resistance of wood. First consider the fire hazard wood may present. Wood roofs are regulated in jurisdictions that are high risk for heat and wild fires; however, by installing fire-retardant underlayment a wood roof can be upgraded to Class A fire resistance. There are also fire resistance treatments that may be applied.
Maintenance is another factor to take into consideration. In order to make the most of a wood roofs lifespan, debris and contaminants should be cleaned. Moisture is the most concerning as with any wood exterior.
All-in-all a wood roof will be about 30-40% more expensive than an asphalt roof, but with proper care can last up to 40-50 years.
Slate 
Slate is arguably the most beautiful roofing material and definitely the most durable, but the cost will reflect, coming in at 3-5 times the price of asphalt shingles.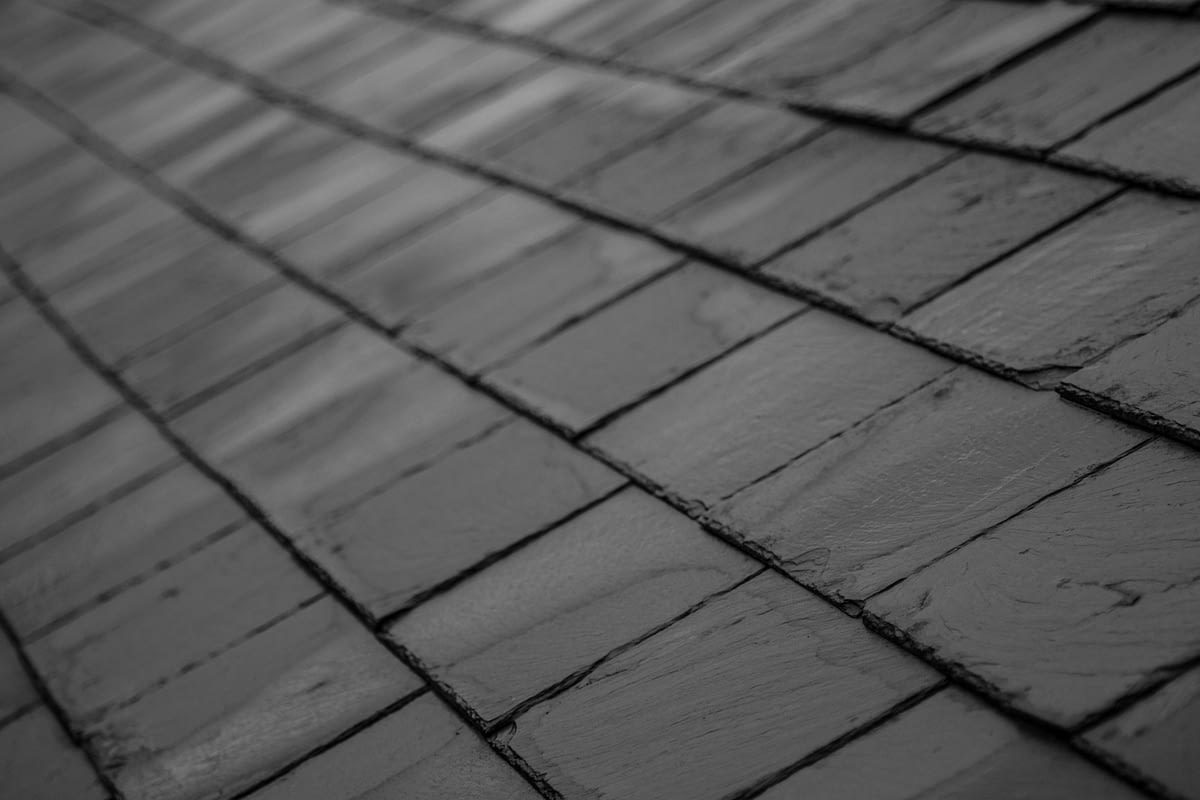 Besides its undeniable beauty, slate scores well in all aspects. In its lowest spec, it captures a wind rating of of up to 160 mph. Beyond this you can expect at least Class 3 impact resistance, virtual water impermeability and absolute fireproofing.
Maintenance is minimal on slate roofs, with cleaning being a requirement as any other material. And if kept maintained you will get up to 100 years or more of life depending on the quality of slate (S1).
Membrane
Membrane is the most popular roofing material for commercial properties with flat roofs, but also has its residential uses including in patios and low pitch (3/12 and under) roofs where asphalt shingles can't be used for water resistance.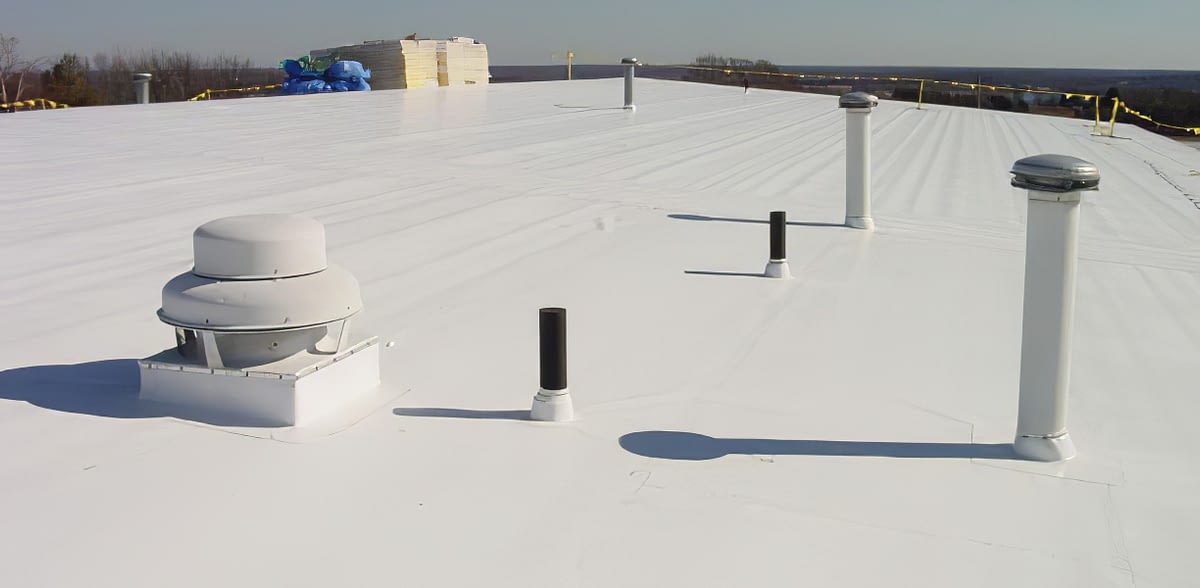 Depending on the material used, flat membrane roofs offer similar qualities to asphalt shingles without the same concerns of maintenance or repair difficulties, with repairs usually consisting of applying a simple patch, making membrane roofing virtually waterproof.
With basic maintenance you can expect a membrane roof to last at least 25-30 years at a price up to 15% higher asphalt shingles.
Composite Shake
If you're looking for the aesthetic of wood shake without the maintenance and fire concerns of natural wood, a composite like the CeDUR Shake in Walden featured below is the way to go.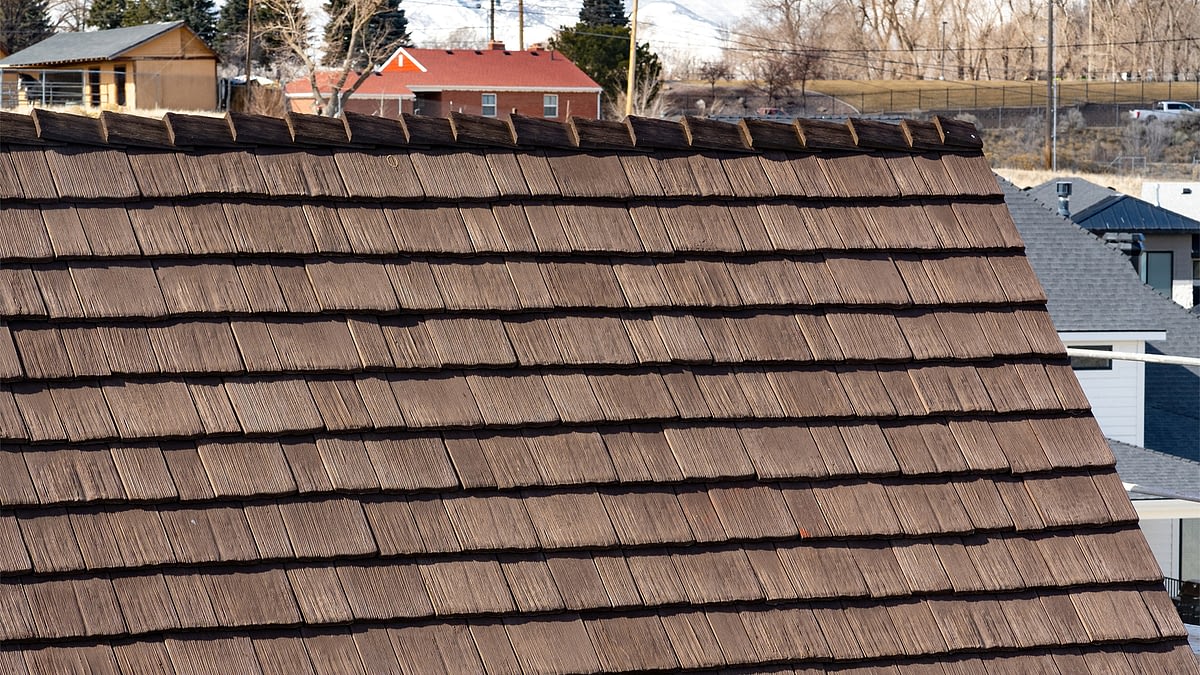 Although you don't get the superb wind resistance of natural wood you still get great performance all around. CeDUR certifies their shake at 115 mph, comparable to some architectural shingles. Composite excels in impact and fire with Class 4 and Class A ratings, respectively. Additionally, if you go with the CeDUR option, you get a 50 year warranty. Unfortunately,  These pros will set you back about 2-3 times the price of asphalt shingles.
There is one other downside in composites and that's the color, but's not what you think- composites age into their final color. In CeDUR's case it takes 150 to age, so make sure to ask your roofing rep for both new and aged color samples.
Composite Slate
Slate also has a composite counterpart, but does it look and perform as well as natural slate?
Like all composites, manufactures offer different specs, so we'll use DaVinci Slate, as featured below, for reference.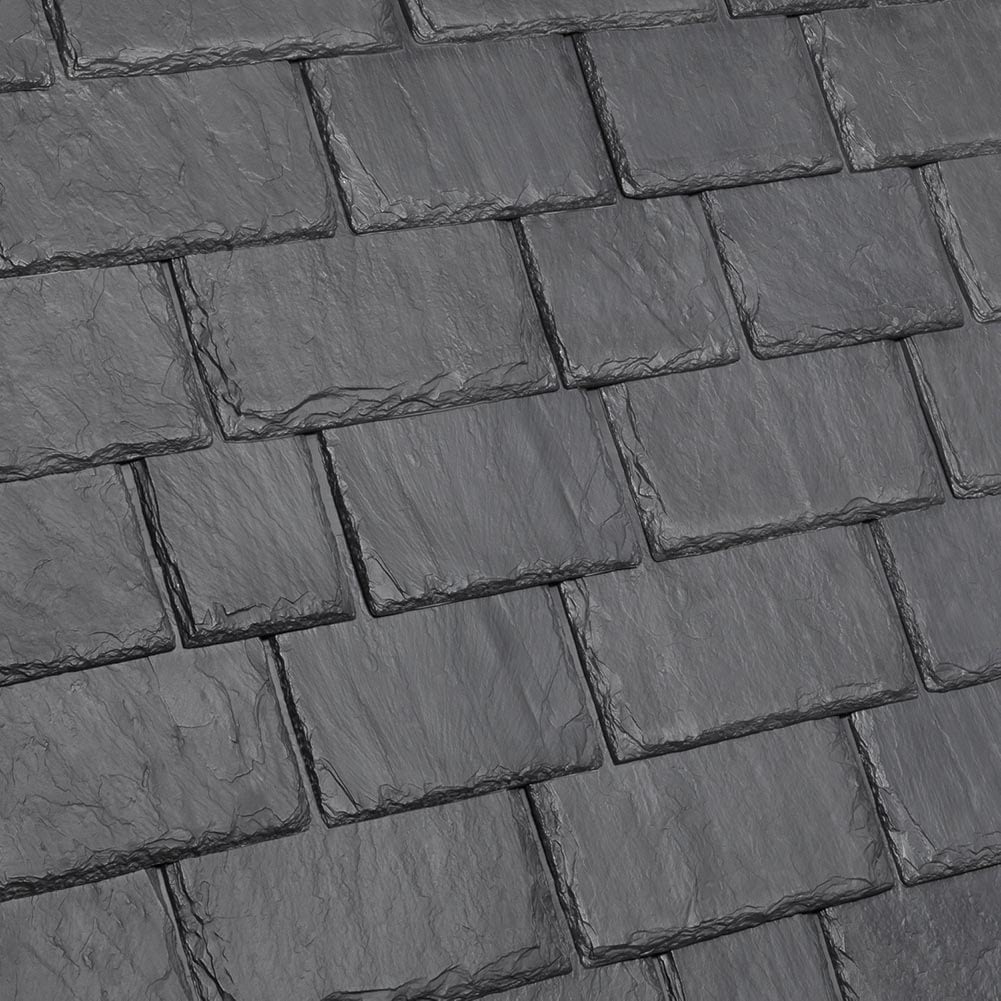 Much like composite shake, composite slate doesn't have the exceptional wind rating as its natural counterpart. DaVinci rates its slate at 110 mph. However, composite slate does enjoy the top ratings for impact, and fire resistance- achieving Class 4 and Class A classifications.
Again, this composite option comes in at 2-3 times the price of asphalt shingles, depending on the quality, but you in return you can get up to 50 years of life with minimal maintenance.
Metal
Metal is almost in a league of its own alongside natural slate, but offers a sleek, modern look as opposed a traditional look. Often, metal shares space with other roofing materials to present an accented look.
Pricing on metal roofs comes in at 2-3 that of asphalt shingles, but like other higher end options, this may very well be a good investment.
Metal roofs score up to 140 mph or more on wind ratings. Impacts are rated at a steady Class 4, and metal is essentially fire proof. These characteristics alone place metal ahead in performance, longevity is where it sets itself apart from most. Though, maintenance is higher than other options, though not as high as wood, with proper care a metal will last 50-100 years.
Gutters
Gutters are an essential part of the look and structure of a home. Oftentimes gutters are ready to be replaced when a roof is at its end of life. Other times, such as with steep roofs, damage to gutters is unavoidable during the tear off phase of a roof replacement.
Aesthetically, gutters can either be used discretely and blended into the fascia and soffits or can be used to accentuate a certain style such as the copper gutters in the example below.
You can pick whatever style and material you want to fit your needs, we'll get the job done. But, if you decide to go with a standard look, we can get it done more efficiently thanks to our on-site seamless aluminum gutter fabrication.
Fascia
Fascia is the material that run behind/parallel with your gutters.
Soffits
Soffits fit below and adjacent to your fascia. They are the piece that connects the edge of your roof to the siding.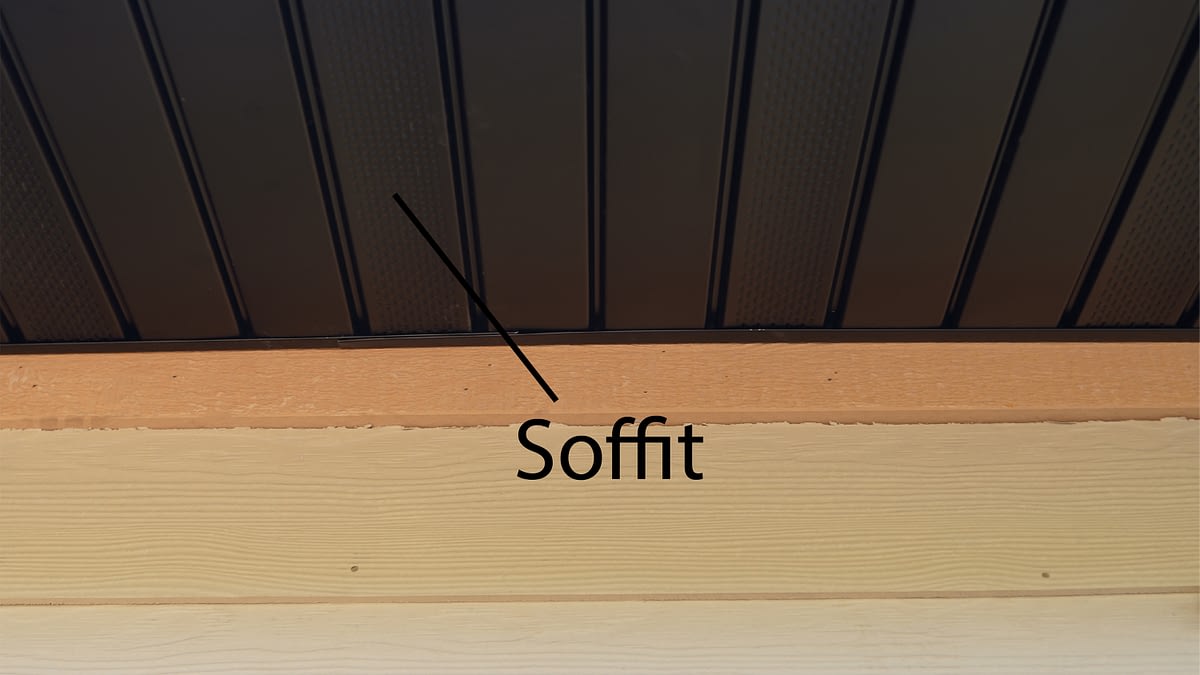 Siding
There are a variety of siding options to fit your style. We provide every solution currently besides stucco. However, if your stucco or other siding painted we can certainly take care of you.
Types of Siding:
Brick
Stone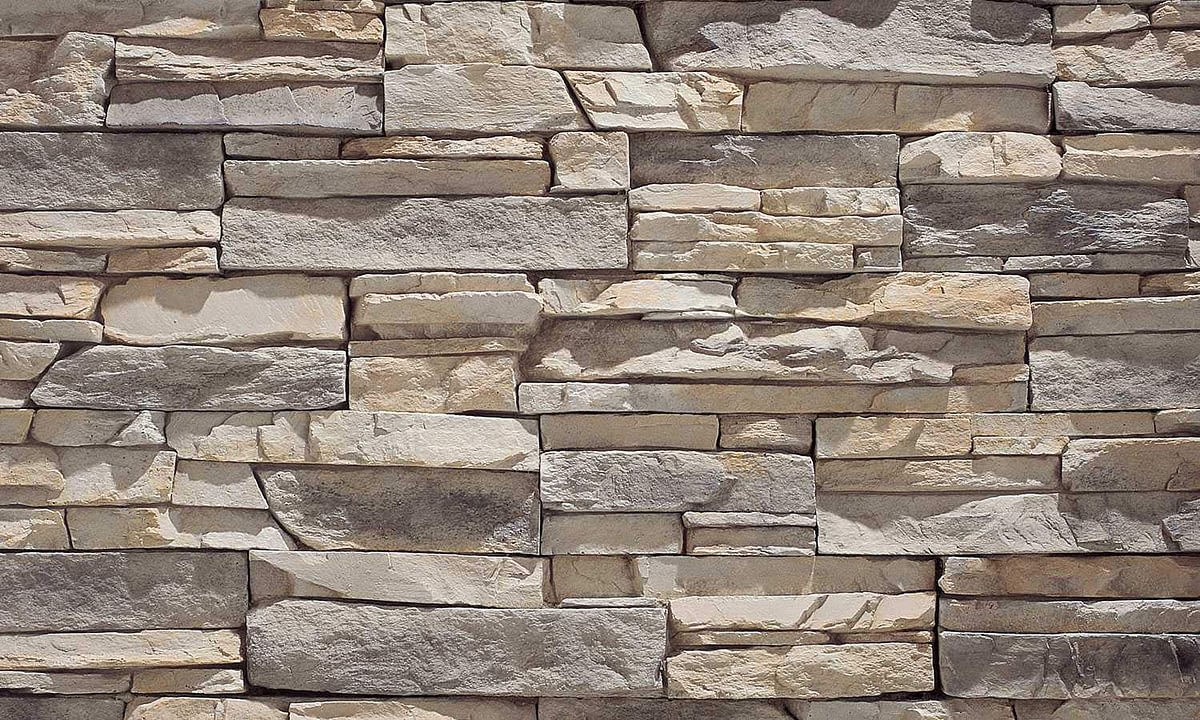 Board and Batten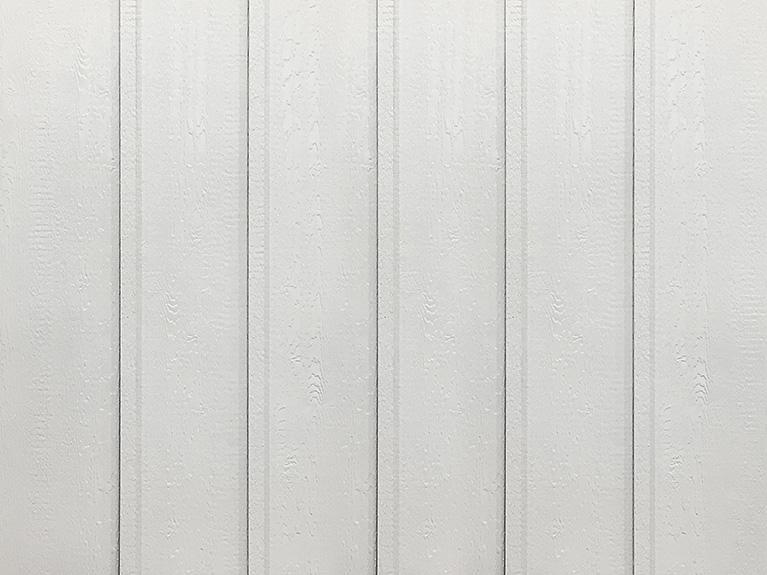 Hardie Board
Shingle Siding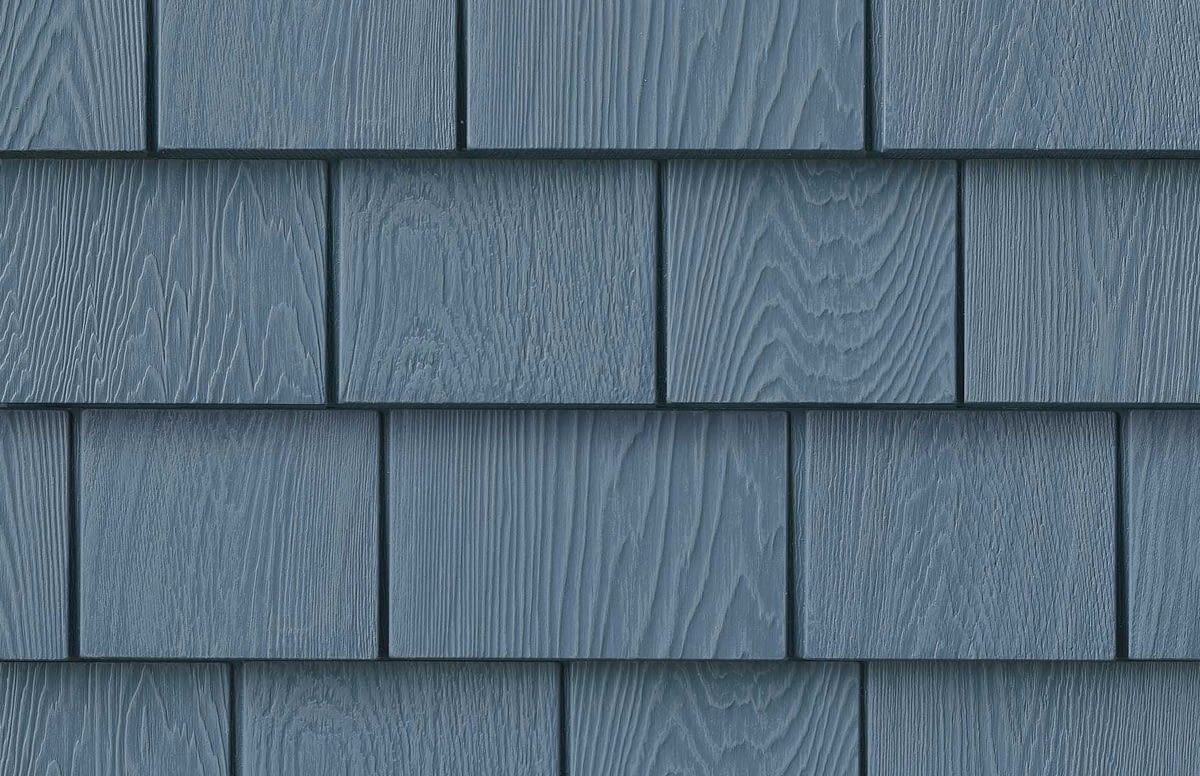 Shake Siding
Solar Panels
Solar panels are an increasingly common sight on roofs across the United States and, though we might be Tesla Roof certified yet, we can help you with all your other solar panel needs.
Whether you need panels installed fresh, after a roof install or temporarily removed during a roof replacement, our teams are available to help. And just like our roofing and siding projects, our solar panel jobs are incredibly priced and backed by great quality.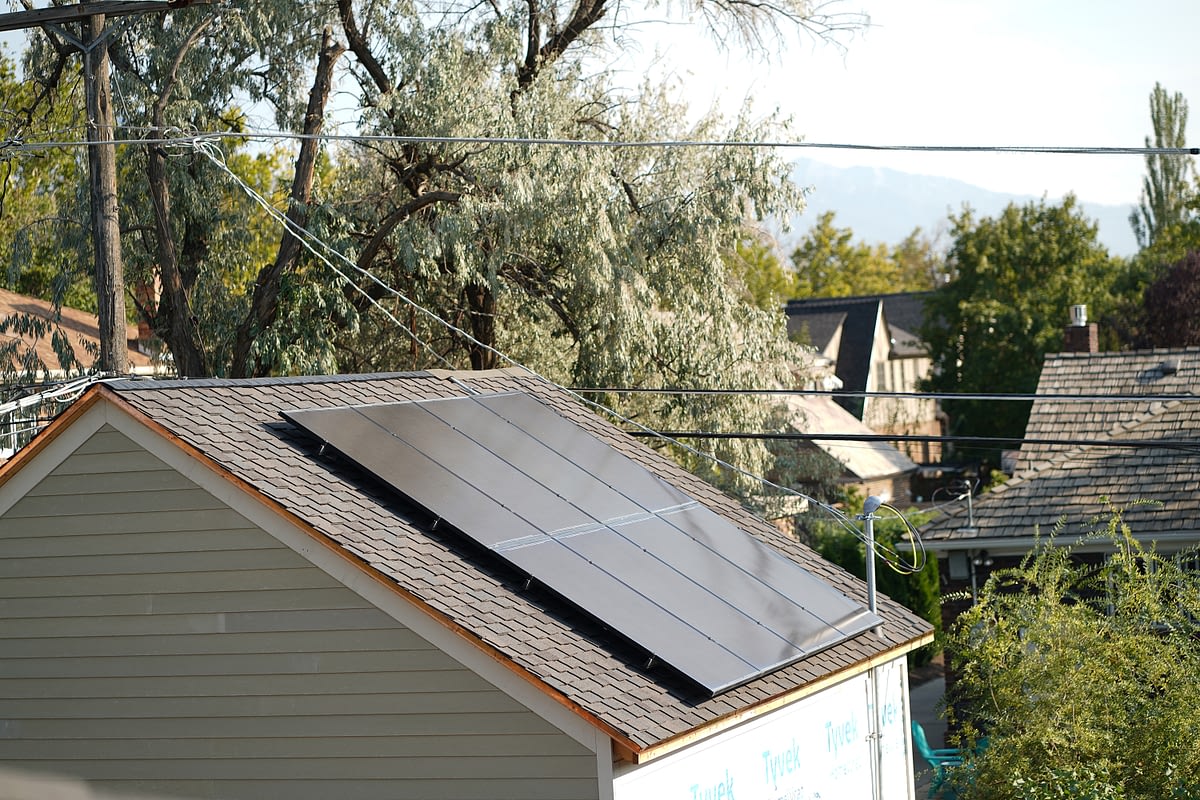 Storm and Insurance Work
Dealing with storm damage can be stressful. Some folks are guided by their roofers, some get door knocked by salesmen, and others just let their insurance companies deal with it.
So what's the difference between us and the other guys?
We don't storm chase. Period. Most of our storm work comes from referrals and insurance companies themselves. This is because we have earned our position as reputable and honest roofers through word-of-mouth. Additionally, we earned our place as preferred roofers for many insurance companies thanks to our superb work and reasonable prices.
Utah Roofing and Exterior Services
Utah Commercial Roofing
Utah Exteriors
Utah Fascia
Utah Free Roof Estimate
Utah Free Roof Inspection
Utah Gutters
Utah New Roof
Utah Painting
Utah Re-roof
Utah Residential Roofing
Utah Roof Estimate
Utah Roof Inspection
Utah Roof Installation
Utah Roof Maintenance
Utah Roof Overlay
Utah Roof Repair
Utah Roof Replacement
Utah Roof Replacement Cost
Utah Roofer
Utah Roofing
Utah Roofing Business
Utah Roofing Company
Utah Roofing Contractor
Utah Roofing Project
Utah Roofing Services
Utah Siding
Utah Soffits
Utah Solar Panel Installation
Utah Solar Panel Removal
Utah Roofing