NORTH SALT LAKE ROOFING CONTRACTOR
Do You Have A Project We Can Help With?
LOCAL NORTH SALT LAKE ROOFING CONTRACTOR
Finding the right North Salt Lake roofing contractor can be tough. With so many options out there how do you know which is the right choice for you? Here are some things to consider.
What to look for in a roofing contractor:
What kind of experience does the roofing contractor have?
No matter what the size or scope of the project is, you want to know your roofer can handle it. Look at a roofing contractor's service history. Believe it or not, all roofers take all kinds of jobs.
There are some roofers who primarily do residential roofing and others who plan their roofing business solely around commercial roofing. Still, the type of project a company will take on can be even more nuanced. Take for example roofers who primarily do residential roofing. Although they might fit your general residential needs, that doesn't mean that they will fit your specific roof installation requirements. Some roofers may only install asphalt shingles while others may also excel at wood shake. Always make sure to ask for pictures or references for the type of roofing service you need.
Another thing you want to take into account is location. Has the roofing professional done work in North Salt Lake before? A roofer who has already done work where you need them will be able to take many more things into account from that experience. For one, they will be able to know what if any permits are required in the project's jurisdiction. Speaking of legal matters, a roofer familiar with North Salt Lake will also know how to follow the local building codes. Moreover, a roofing company that is familiar with the area will know what to expect from the weather. This will help them know what type of damage to expect on your roof and will allow them to recommend the right type of materials to install.
Finally, find out how much experience the roofing contractor has with the material you plan on using and other materials they will install. You can check out our Certifications page to see some of our qualifications in detail. Currently, we are qualified with multiple manufacturers including GAF and Owens Corning.
Does the roofing contractor provide roof inspections or roof estimates?
Roofing professionals should be able to take time to provide roof inspections and itemized roof estimates. This will show whether they are honest and if they know exactly what they are doing. However, whether the inspection and estimate are free is another story. It used to be that the best roofing companies always charged a fee to compensate for time lost since they are usually very busy, but now, most roofing contractors offer free roof inspections and free roof estimates, including us.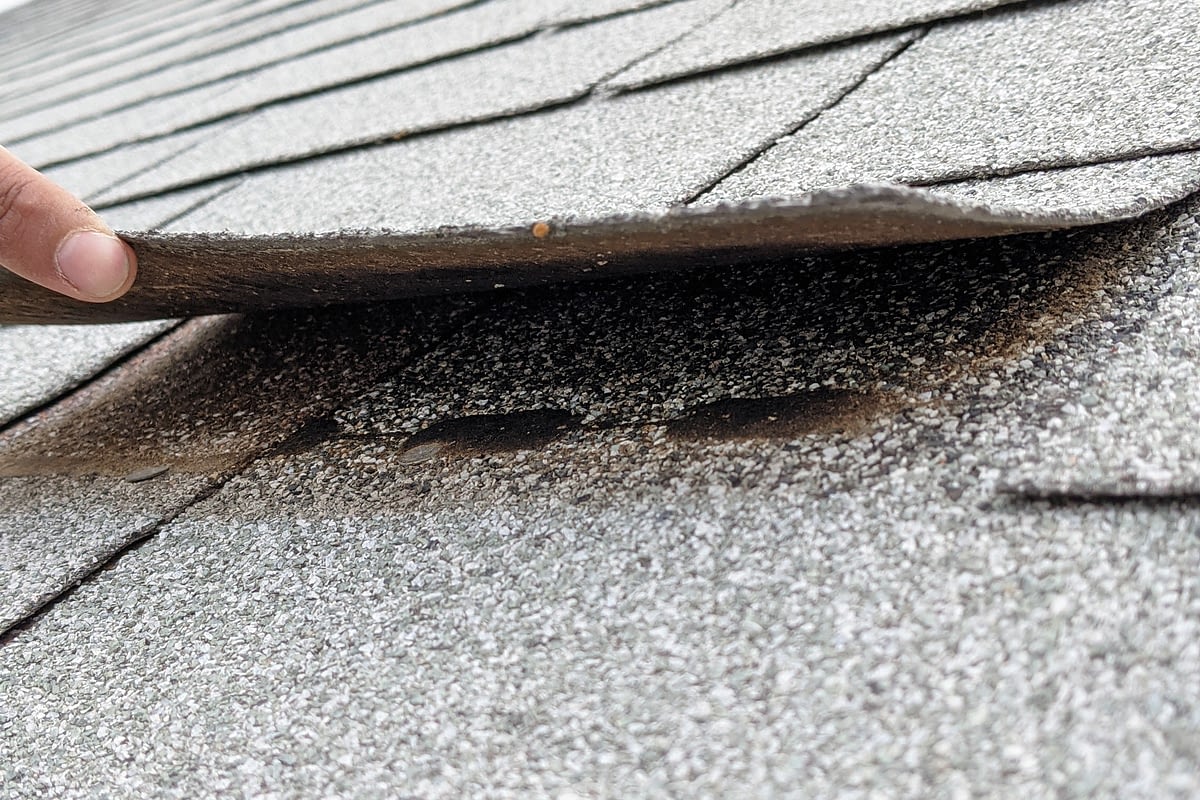 What should you expect during a roof inspection?
During a roof inspection you should expect the roofing professional to climb onto the roof. If your roofer only takes satellite pictures for the roof's measurements they are not a roofer and instead just a salesman. That's not to say that measuring using a satellite imaging service is a bad thing. For instance, a roofer can save a lot of time and reduce risk of injury by doing so. Ultimately, this is just up to preference. But, they still need to jump on the roof. Getting on a roof can tell you a lot of important information, from how many layers a roof currently has to whether you need a complete roof replacement, if a roof overlay is suitable, or if a roof repair will suffice. Remember to always ask to see pictures/video once the roofer is back down.
Is your storm damage in North Salt Lake covered by insurance?
Whether your North Salt Lake roof has wind damage, hail damage, or some other type of storm damage, you want to make sure that your roofing contractor is experienced with dealing in insurance claims. Luckily, NB Roofing and Exteriors is one of the top roofing companies in this domain. As a result, we are the preferred roofers for multiple insurance companies and have developed great relationships with others including United Insurance, State Farm, and Bear River.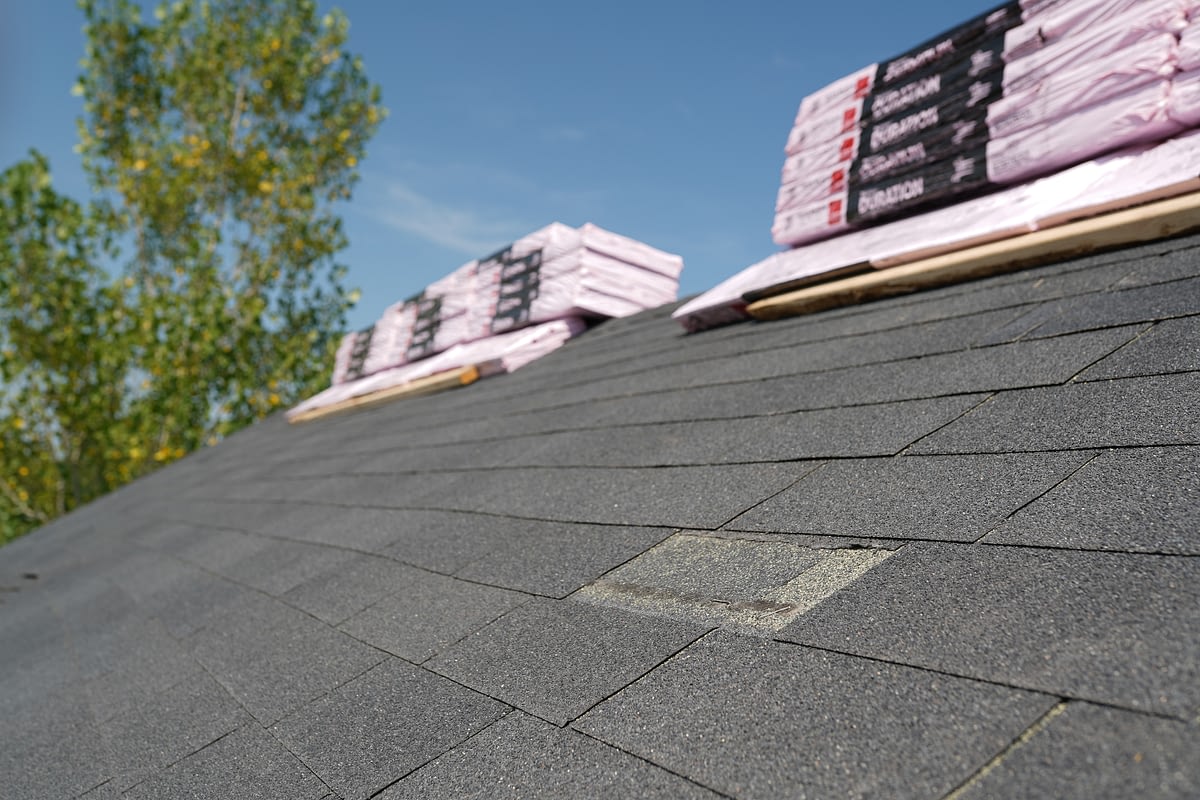 North Salt Lake Roofing and Exterior Services
North Salt Lake Commercial Roofing
North Salt Lake Exteriors
North Salt Lake Fascia
North Salt Lake Free Roof Estimate
North Salt Lake Free Roof Inspection
North Salt Lake Gutters
North Salt Lake New roof
North Salt Lake Painting
North Salt Lake Re-roof
North Salt Lake Residential Roofing
North Salt Lake Roof Estimate
North Salt Lake Roof Inspection
North Salt Lake Roof Installation
North Salt Lake Roof Maintenance
North Salt Lake Roof Overlay
North Salt Lake Roof Repair
North Salt Lake Roof Replacement
North Salt Lake Roof Replacement Cost
North Salt Lake Roofer
North Salt Lake Roofing
North Salt Lake Roofing Business
North Salt Lake Roofing Company
North Salt Lake Roofing Contractor
North Salt Lake Roofing Project
North Salt Lake Roofing Services
North Salt Lake Siding
North Salt Lake Soffits
North Salt Lake Solar Panel Installation
North Salt Lake Solar Panel Removal
North Salt Lake Utah Roofing
What Our Clients Say
"They did a great job. My gutters were full of single debris before they came. Not only did they do a great job at cleaning up my yard they even took time to clean the gutters. I was not expecting that."

"Couldn't be more pleased with how my roof turned out. They beat out all my other bids, but they came in at what I think is a higher quality than some other bids at 2x the price. Very thankful for their team and would highly recommend them."

"Holy moly! This roofing company is hands down the best out there! Just had 3 roofs replaced on rental homes and they did an amazing job. Luis and his crew are honest, quick and priced better than most competitors."

"These guys provide great service at a reasonable price! Getting a new roof is messy, these guys cleaned up their mess everyday. They worked with us on payment options and at the end of the day they are more interested in making their customer happy then they are about making money. This type of one on one customer service is rare in this day and age! We highly recommend their work."
"Luis is awesome! Just a great guy with great energy. Looking forward to working with you guys! Thanks for being there for both me and my family!"